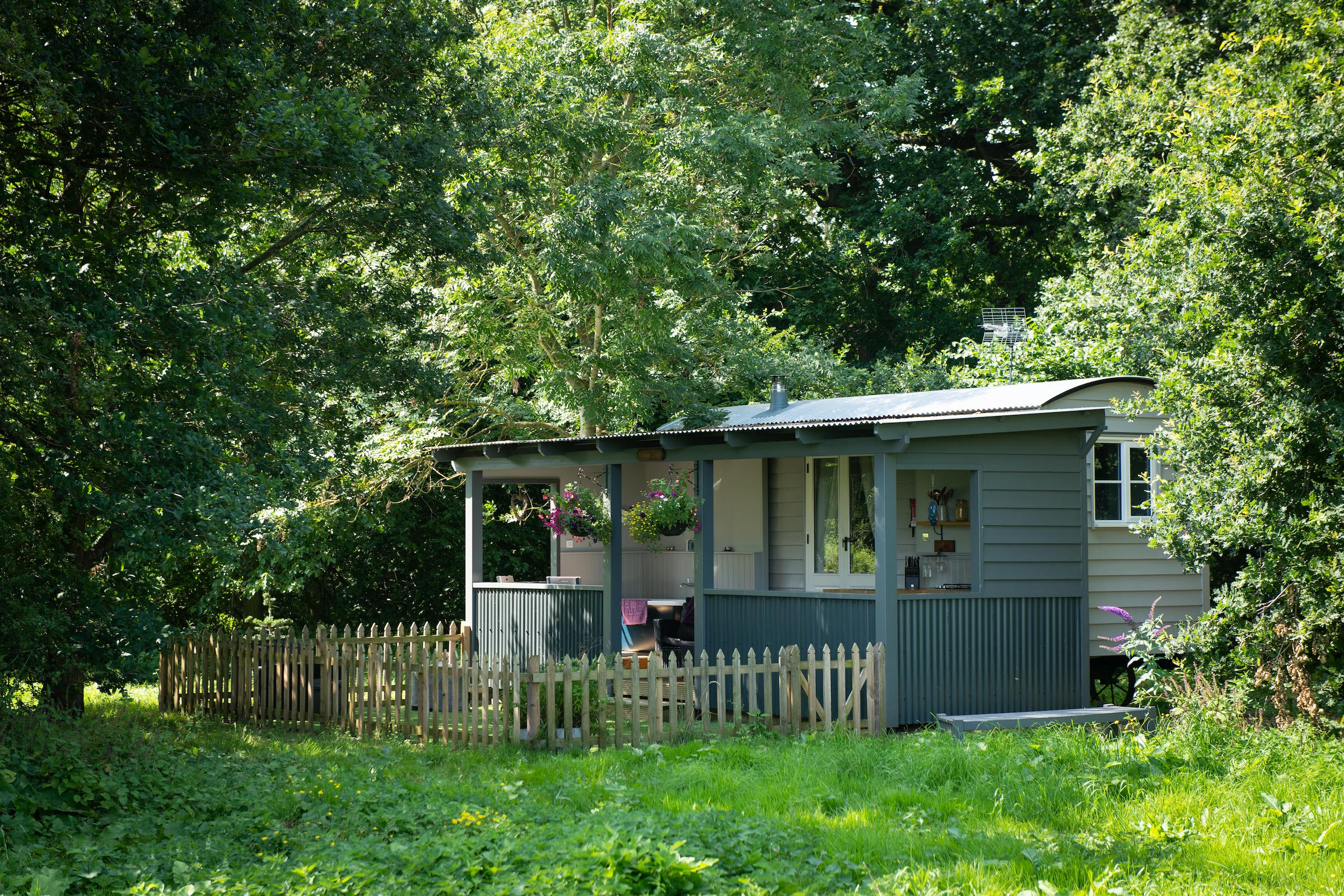 Whoa – Stop
Price: £150 – £200 per night.
Discounts for longer stays.
Contact Us for more details or to make a booking.
PETS WELCOME!!
Could all guests bringing their dog please fill in the attached dog disclaimer and return it to THR via Email at info@thompsonhallretreat.co.uk or upon arrival and checking in.
The Whoa Stop is named after a Beach Hut down in Southwold, Suffolk.
Furnished throughout with French Grey and Purple for a utopian environment.
The luxury double ended bath has been hand painted midnight blue with a hint of silver glitter to help accentuate the stars.
What's Included?
Tea/Coffee/Sugar
Fully Equipped kitchen
Refrigerator & Freezer
Toilet Roll
Towels/ Flannels
Bedding
TV with DVD player
Gas fire pit / Gas
Fire Wood/ Fire Lighters/Matches
Washing up Liquid / Dish Clothes/ Tea towels
---
Please be sure to read our full disclaimer before you book!
Dog Package
(£25 Extra)
This hut has been designed with the intention to bring man's best friend.
Your favourite companion can accompany you along the beautiful country walks amongst vast meadows and gorgeous forests.
Why not also book a spa day for your pooch down in the local village? (Additional Cost)
Please be sure to read and understand our disclaimer on all dog rules.
Horse Package
(£25 Per Horse, Per Night) (Max 4)
Come and explore the extensive Thetford Forest with miles of off-road riding in the beautiful Norfolk Country side.
We offer the following facilities:
20m x 40m all weather surface arena.
12ft x 12ft stable.
Turn-Out Pen.
Bale of Shavings
Running Water
Electric Lights & Fence
Optional Escorted Hacks (Additional Costs)
Please be sure to read our disclaimer on all horse rules.